GRAMMY®-nominated NewSong is celebrating the Christmas season with their latest critically-acclaimed music release, The Best Christmas Ever!
In celebration of the 15th anniversary of "The Christmas Shoes," the GRAMMY®-nominated song—co-penned by NewSong's Eddie Carswell—is once again surging at mainstream AC, Hot AC and Country radio formats. One of the most popular modern holiday classics of all time, "The Christmas Shoes" is currently spinning on numerous stations around the country, including KOST in Los Angeles; Boston's WMJX; WJXA in Nashville; WNIC in Detroit; and Charlotte, North Carolina's WKQC.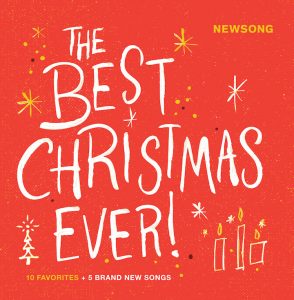 NewSong's third full-length holiday release, The Best Christmas Ever! (feat. Love & The Outcome's Jodi King) was recently highlighted as one of "Nashville's Best New Christmas Albums" by The Tennessean. The project is featured alongside recordings from such iconic artists as Loretta Lynn, Reba, Amy Grant, Garth Brooks & Trisha Yearwood, and The Oak Ridge Boys.
With a career spanning more than 30 years, NewSong's accolades include 20 albums, 20 #1 Christian radio singles, a #1 mainstream AC hit, a GRAMMY® Award nomination and induction into the Georgia Music Hall of Fame, among numerous other achievements.